IBD Care Chat: Digital Health Tool for Patients


Purpose
This tool engages patients with inflammatory bowel disease (IBD) and allows their team to monitor health in between visits. This will lead to improved health care maintenance, earlier detection of disease activity and ideally reduction of complications such as need for steroids. Ask your doctor if you are eligible!
 
Benefits
Detect early warning signs of disease activity and reduce chances of a major disease flare

Encourage patients to get the health care maintenance they need, when they need it

Feature constantly updated educational videos on topics such as the IBD therapies, COVID vaccine, and IBD in special populations (pregnancy, adolescents, older patients)

Improve patient satisfaction and engagement with their own care


 
How It Works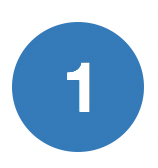 Text or Email Reminders
Patients will receive either text (SMS) or email reminders when it is time for their IBD care chat.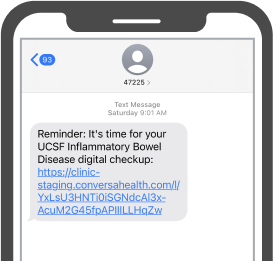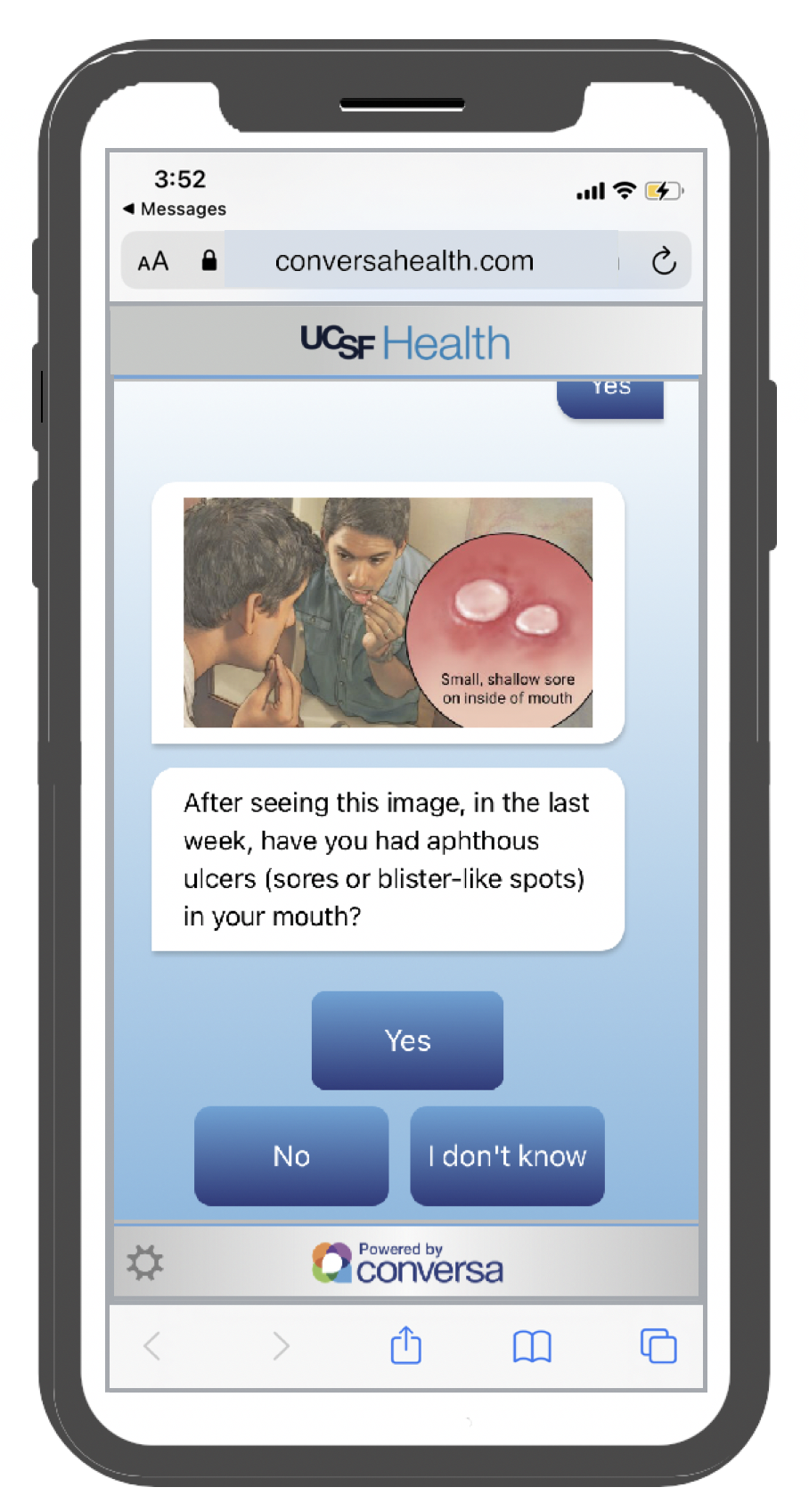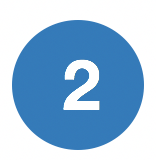 IBD Care Chat
Patients can choose the topic of their care chat, either to report symptoms, change in medication, or just check in to share health status with the team.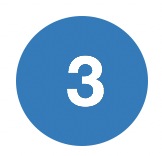 Reporting Symptoms
If a patient's symptoms are escalating, they can use the chat to report what is going on. Staff will be alerted and will get back to them within one business day.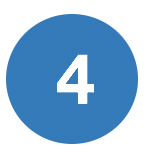 Education Videos
Patients can learn more about IBD-related topics through UCSF created education videos. The videos are available within the chat.
Emergency disclaimer
This Care Chat is not intended for emergency services. If you have an emergency, please contact 911.