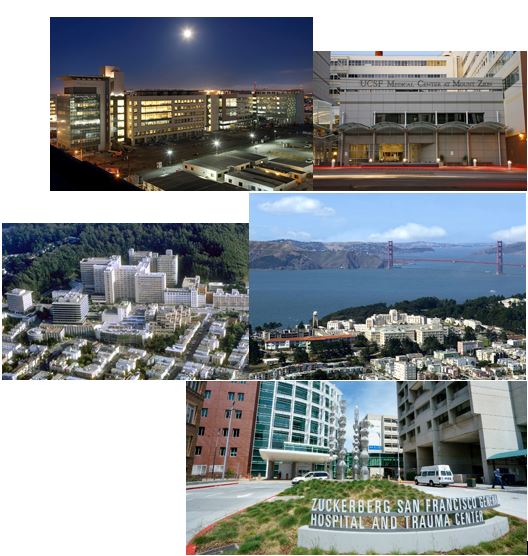 The Division of Gastroenterology has a strong and proven track record of educating future gastroenterologists and hepatologists. For decades the division has trained the next generation of clinicians, educators, and researchers.
At the heart of our education program are dedicated teachers, comprehensive clinical exposure and unique opportunities for research at three nationally recognized hospitals: UCSF Medical Center, Zuckerberg San Francisco General Hospital and the San Francisco VA Medical Center.
Our fellows receive a strong clinical foundation through rigorous didactic sessions and direct patient care in diverse health care settings. They benefit from tailored educational curricula and individual mentoring from leading experts in the fields of gastroenterology and hepatology. UCSF also emphasizes training in GI research, with opportunities in basic science, health services, translational investigation, clinical trials and epidemiology. This multi-layered education program has cultivated outstanding leaders who are at the forefront of gastroenterology and hepatology.