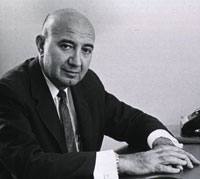 The UCSF Division of Gastroenterology originated in the early 1960's. Its first director was Dr. John V. Carbone, a revered clinician and teacher whose special expertise was in inflammatory bowel disease. In 1966 Dr. Rudi Schmid was recruited to the division to develop an academic program in gastroenterology. Dr. Schmid, an expert in bilirubin metabolism, established the division as a center of excellence in hepatology (liver diseases).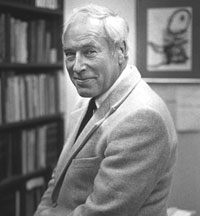 The 1970's witnessed the expansion of clinical services in gastroenterology to all three UCSF campuses. An important partner in this effort was Dr. Marvin Sleisenger, co-editor of the textbook Gastrointestinal Disease who was recruited to UCSF as Chair of the Department of Medicine at the San Francisco VA Medical Center. In 1988, in collaboration with the Department of Surgery, the division initiated a Liver Transplant Program, which is now recognized as one of the best transplant centers in the nation. An Inflammatory Bowel Disease Center was opened in 2001. This addition diversified division's reputation as a leader in gastroenterology as well as liver diseases.
Today the Division of Gastroenterology has robust clinical and research programs in gastrointestinal and liver diseases. It has a superior subspecialty training program, supported in part by 2 NIH training grants. Several faculty and trainees who began their careers in the UCSF Division of Gastroenterology have risen to leadership positions at universities in the U.S. and abroad. Some have been bestowed high honors, including membership in the National Academy of Sciences.